Pedro Casas (2018)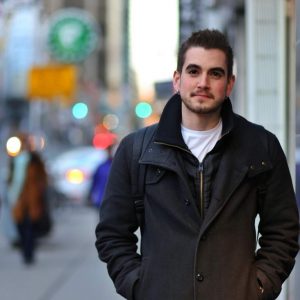 The Cognitive Science program at York University offered me a great range of study due to its diversity of subjects and the skill of the amazing professors. I graduated from the program in 2018, with my degree concentrating in Philosophy and Computer Science. During my time in the program, I participated in an international exchange in Madrid, did a yearlong internship, and completed a capstone project in my final year which resulted in a publication. The opportunities offered in this program definitely left me prepared for my career in academia.
I am currently pursuing a MSc in Computer Science here at York, where my research is focused on the uses of machine learning in music applications. My success in this field can be attributed to my studies in artificial intelligence during my time in the cognitive science program.
Navona Calarco (2015)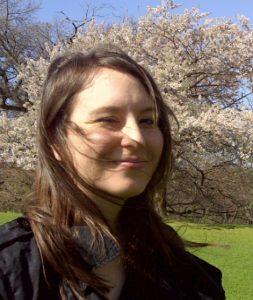 York's Cognitive Science program offered the unique opportunity to take classes across an array of relevant disciplines -- in my case, psychology, biology, engineering, statistics. Memorable conversation with Professors Kristin Andrews and Jacob Beck taught me how empirical data and methods may bear on analytic argument. In my first weeks of the program, I attended an event at which Dr. Muhammad Ali Khalidi emphasized the importance of research experience as akin to that of coursework. With his guidance, I found ideal placements in the labs of three Cognitive Science faculty: with Dr. Raymond Mar, I assisted with experimental design and data analysis; with Dr. Shayna Rosenbaum, I tested clinical populations; and with Dr. Jennifer Steeves, I gained direct exposure to the MRI Centre. These placements also afforded me exciting opportunities to contribute to grants, attend conferences, present collaborative work, and co-author manuscripts. I remain incredibly grateful for the time, trust, and mentorship I received from these faculty, which was foundational to my early growth and confidence, and shaped my emerging desire to be a scientist.
After graduating, I got a job working as a research analyst in a computational imaging-genetics lab at CAMH (PI: Dr. Aristotle Voineskos). I am certain that the breadth of my coursework and research experience contributed to my consideration for that position, and enabled my success within it. After three years as staff, I decided to pursue graduate studies in the same lab, in affiliate with the Faculty of Medicine at University of Toronto. I'm currently working on a project that seeks to identify neurological biomarkers of psychosis, and train an algorithm that predicts disease onset before first episode. The work I'm doing brings together many of the domains of cognitive science, and I couldn't be more excited to be doing it!
Genevieve Belzile (2014)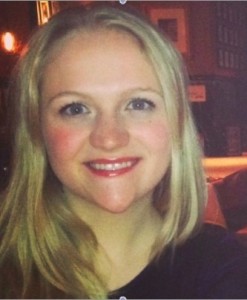 The Cognitive Science program at York University provided me with an amazing and unique learning experience. Through the Cognitive Science program I had the chance to take courses in a variety of fields that interested me such as psychology, linguistics and philosophy, and was able to later relate them to the study of the mind. The Cognitive Science program allows for a lot of choice in courses, so students get to take courses that suit their interests. In the final years of the program all students in the program have taken a different assortment of courses and thus, students were able to combine their knowledge while looking at the topic of the mind, and learn from each other. The Cognitive Science program has a much smaller class size then most other undergraduate programs, allowing you to get to know your peers well. I am thankful to have been part of the Cognitive Science program as its small class size and variety of courses has given me an abundance of knowledge as well as skills that have helped me become successful in pursuing further education.
Currently, I am pursing post-graduate studies at McGill University in Occupational Therapy (MScOT). Occupational therapists work in a variety of settings providing services that enable their clients to engage in the activities that make their lives meaningful. They work with individuals with physical, emotional or cognitive impairments, to face problems throughout their life span. Occupational Therapy is a very competitive program across Canada and I believe my choice of major in Cognitive Science made my application unique. My choice to study cognitive science has provided me with a wealth of insights that I believe will help me with my studies in Occupational Therapy.
Iljana Kasi (BA 2012)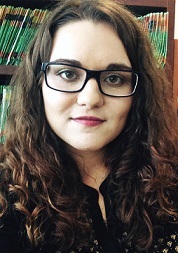 I loved my time in the Cognitive Science program at York University. Due to its interdisciplinary approach, students are able to pursue several areas of interest in psychology, linguistics, philosophy, computer science, etc. This allows students to become well-rounded and gain access to many faculties across the campus. Furthermore, the program easily facilitates the ability for students to shape the kind of education they would like to pursue with many course options. In my time during the program, I was also encouraged and given substantial guidance and support to pursue a thesis. The experience proved invaluable. Finally, I really appreciated the smaller class sizes that were a cornerstone of the program, allowing for some unforgettable seminar courses where students could engage in dynamic discussions. These remain some of my favourite memories from my time at York University.
Currently, I am attending post-graduate studies at Dalhousie University in Audiology (MSc). The strong background in psychology, cognition and linguistics that I acquired during my time in Cognitive Science have provided the backbone to my present studies in ways I had not even originally anticipated. I truly believe that the flexibility of the Cognitive Science program was what ultimately led to my accomplishments. The program was challenging in many ways, but greatly rewarding.
Lynn Yeboah (BA 2011)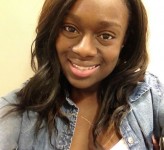 The Cognitive Science program at York University was enlightening. Going into the program, I never would have imagined such a thorough, interdisciplinary approach to discussing topics like whether machines had minds and how memories are formed. The specialization allowed me to pursue the core courses in the program without sacrificing other areas of interest, and it is designed to engage a wide range of students with different academic backgrounds. While I was able to meet new peers in different courses offered, the closeness of the cognitive science program made it less intimidating to work with professors towards a challenging, yet highly valuable research experience.
Currently, I am pursuing post-graduate studies in Forensic Practice (specializations in Mental Health and Corrections) at Humber College. I also volunteer as a content manager for a choice charity, writing articles surrounding mental health issues and illnesses. My backgrounds in psychology and cognition have shaped what I would like to eventually pursue as a career-- creating restorative learning strategies for the recidivating, mentally-ill population. I truly enjoyed the versatility of the Cognitive Science program, which transformed my university experience and continues to lend its perspective in my everyday work.
Scott Munro (BA  2011)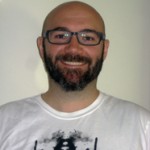 The Cognitive Science program at York University had exactly what I was looking for in a program. I had always been interested in how the brain works to generate our lived-in subjective experience. The Cog-Sci program gave me exposure to the many different disciplines that work on these types of questions.  The biggest long-term benefit of this program is that you become involved with many different departments at the university. You learn the differences between them departments as far as infrastructure goes, and get to meet the staff from all over campus. This exposure gave me a huge advantage when applying for Graduate studies because I had established contacts in the departments I was applying to and was able to have all my questions answered.
I am now currently a Master's student working in the Schneider MRI lab at York investigating the role of the subcortical visual nuclei in awareness. I strongly believe a portion of my accomplishments are due to the flexibility and diversity of the Cog Sci program at York University.
Rachelle Innocent (BA 2011)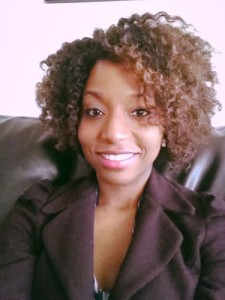 Cognitive Science helped me cultivate a frame of reference that allows me to think critically about complex problems. The multi-faceted nature of the program gives you exposure to different perspectives in relation to an array ofinteresting and intriguing topic areas (Psychology, Philosophy, Robotics, AI, etc.). I quickly developed a way of looking at information that took into account complexities and angles that I wouldn't have otherwise known how to manipulate. This made for more creative and innovative idea generation and decision-making.
My post-secondary work experience has largely been business-related. Themes that speak to organizational culture, people dynamics, process efficiencies and change management (to list a few), were objectives I was able to successfully tackle by leveraging the principles and philosophies that I learned while in the Cognitive Science program. So far, I've been able to make impactful changes in industries that support mental health as an HR solution, Training & Development programs across conservative financial industries, and also as part of project teams that overhauled business processes and strategies.
For those of you who don't want to be pigeon-holed to a specific industry, job function or title, and want to continue to apply your learnings once you've finished investing in your post-secondary education - Cognitive Science will give you that. It gives you the foundation to really diversify your work experience and explore different career options. Expect to be challenged and for the program to test your limits, but also know that there is a huge return on your investment.
Jaclyn Jancen (BA  2010)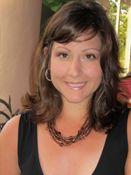 I thoroughly loved the program. Upon making my selections in high school, one of the qualities I looked for in a university program was an interdisciplinary approach to a subject area. I applied for simply linguistics and psychology at both U of T and York, but when I found out that the cognitive science combined psychology, linguistics, philosophy and computer science I was more than excited to start studying this science. The upper level courses were all very interesting and tied together a lot of the concepts learned in the intro courses. In this sense I felt that the program was well planned out. I really enjoyed taking the biological and neuroscience courses to understand their role in cognitive science.
Currently I am enrolled in the M.Ed program at OISE, U of T. I strongly believe that the Cognitive Science program helped me gain acceptance to this program. In my statement of intent I was able to write about my thesis topic as I attempted to draw connections between Education and Cog Sci. I continue to raise points that I learned in my Cog Sci classes at OISE, and as a result I have gained a lot of respect from my teacher-colleagues and professors. Overall, Cognitive Science was a great program. I really appreciated the interdisciplinary approach. It was demanding but well worth it. It was a pleasure to meet all of the great professors in the program and to learn about the great theorists in the field.
Caitlyn McColeman (BA  2010)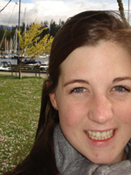 I am currently a Master's student in Cognitive and Biological Psychology at Simon Fraser University. My primary interests are category learning, visual attention and machine learning. For the next two years, I will be working toward the completion of my Master's degree. It is my goal to continue working in research to learn more about human cognition by examining learning strategies employed in categorization tasks.
The Cognitive Science program at York University provided me with a general grounding of the questions associated with consciousness and cognition across the various sub-disciplines of the cognitive sciences. The Cognitive Science program's flexibility allowed me to take classes that complemented my specific interests as they developed over time.
Srishti Nayak (BA  2010)
I am currently doing a research internship at National University of Singapore, in the area of Developmental Psychology. One of the great things about the Cognitive Science program at York was the opportunity that it offered in terms of pursuing one's own area of interest within this vast and dynamic field. After the first few semesters, I developed an interest in the intersection between Psychology and Linguistics and was able to take many courses offered by both departments to learn more about this area.
Another thing I really liked about the program, and am finding really useful as I apply for PhD programs now, is that every student in the program graduates with a minimum amount of independent research experience. I was able to explore the topics of language acquisition, creation, and change, from an interdisciplinary perspective for my Honors Seminar Project, an endeavor that confirmed my current interest in Language Development and also helped me improve my research and presentation skills. Due to the small size of the program, by third and fourth year many of us in the program knew each other from smaller classes and were able to form a kind of academic support group.
Anna Press (BA 2010)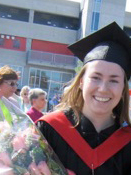 I graduated from Cognitive Science at York in May 2010, and at present I'm teaching in Ankara, Turkey. This program was invaluable as it allowed me to analyze information from a variety of perspectives; I took courses in statistics, linguistics and psychology, for example. Cognitive science is one of the most intellectually stimulating fields of study in my opinion, because there is no end to the number of topics that can be covered.
The program at York is distinct in that there are a plethora of options available to students. One of my peers had an interest in computer science, so he took more courses in that field whereas I preferred psychology and philosophy so those are the courses I took more of; however, another advantage at York is that it's mandatory for students to take a certain number of courses in a variety of disciplines. We don't graduate having only studied a handful of topics from one perspective, but rather by the end we've read and dissected information using tools from many fields.
Teresa Valenzano (BA 2010)
The Cognitive Science program at York University was a great stepping-stone for my future ambitions. The interdisciplinary nature of the field allowed me to expand my knowledge in various topics while unifying different concepts within the Cognitive Science domain. I am currently studying Speech and Language Science at the University of Western Ontario for my Masters' of Science degree.
My cognitive science background has allowed me to bring a new perspective into the field, by assessing the effect of varying cognitive demands on the motoric act of speech production for Parksinon's disease patients; melding my interest for language with my educational background of cognition. I am hoping to pursue a clinical degree in speech-language pathology, as well as follow with a PhD in Speech and Language Science. Without such a diverse program, I do not believe I would have such a well-rounded knowledge within the fields of philosophy, psychology, linguistics, and artificial intelligence.
Christopher Janca (BA 2006)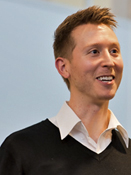 From an educational perspective the program was absolutely fantastic. In the early years of study I had the opportunity to establish a foundation in philosophy, psychology, computer science and linguistics. In later years I was able to tailor my studies to pursue topics that I was most passionate about. As a result, at the end of my degree I had a concrete set of skills that allowed me to pursue a career in business development.
Upon graduating from the Cognitive Science Program in 2006 I pursued an MBA from the Schulich School of Business with specializations in marketing and organizational behaviour. My undergraduate studies proved absolutely invaluable in terms of setting me up for success in my MBA studies. The cognitive science program gave me the tools to understand human motivation and information processing. These concepts are at the heart of both marketing and organizational behaviour, but they are never directly addressed in the business curriculum. As a result I was able to excel in my areas of concentration and classmates sought after my skill set during group projects.
Are you a graduate of the Cognitive Science Program? We'd love to hear from you; please contact the program director.